Environmental Policy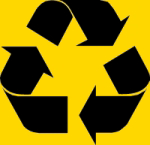 We endeavour to use the most suitable building products which are least harmful to the environment for any given application.

We are happy to use environmentally friendly products and technologies that you specify for your job.

We try to minimise the waste of building materials and we aim to recycle waste materials whenever possible.

We are happy to undertake repairs and do not recommend new installations when economic repair is more viable.

Our permanent installations are designed to last "forever" (at least 30 years anyway) with the correct care and appropriate maintenance.

If you have any enquiries or suggestions about our environmental policy please get in touch and we will do our best to help, we are always keen to develop new ways to carry out our operations in a way that is sympathetic to the environment.